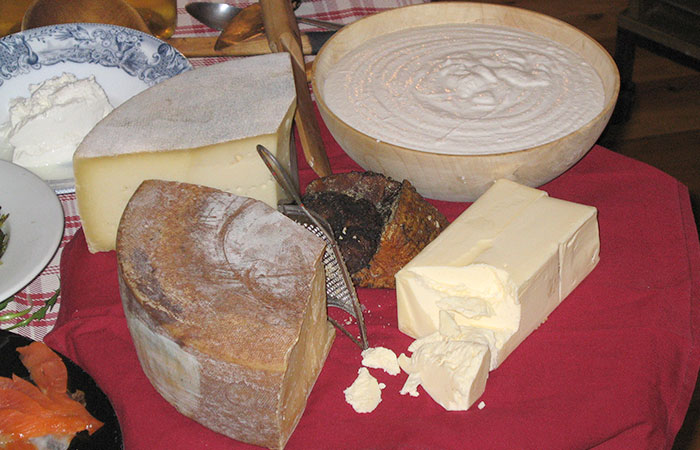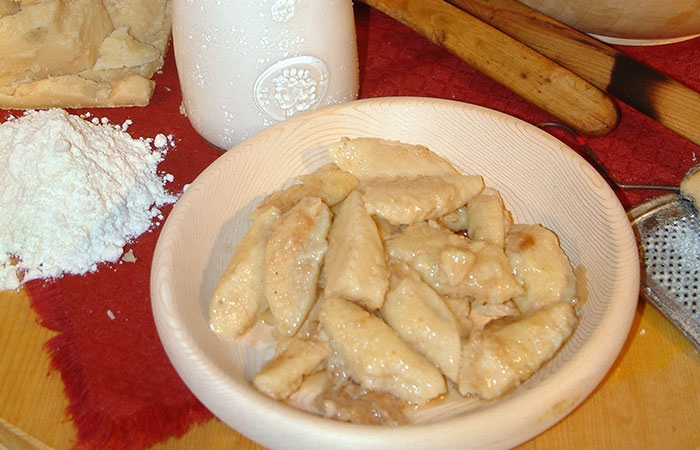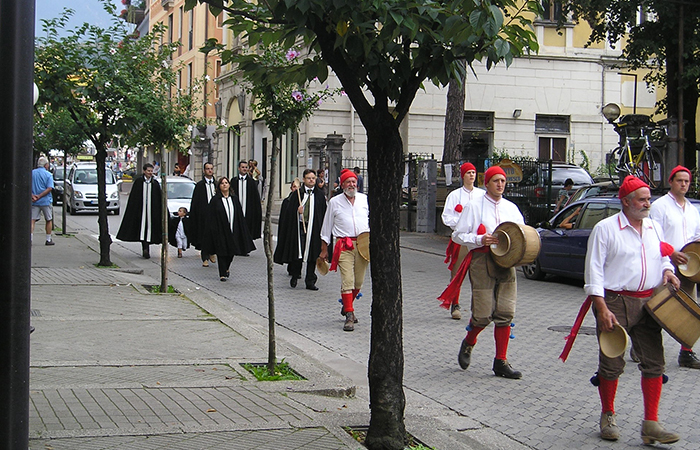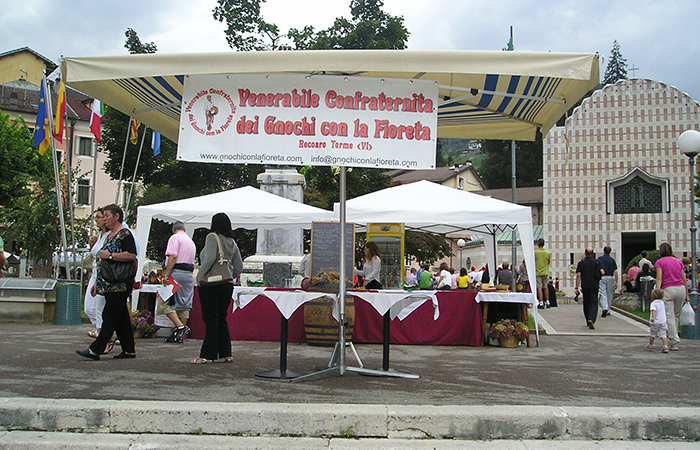 "Al scoro che resta dopo aver fato el formaio, ghe vienn xontà el sale amaro o el caio vecio e tuto fato boere. Dopo un pocovien su la fioreta."
The Fioreta is the name that is used in Recoaro Terme to indicate the ricotta in the liquid phase, the product of the first process, which is derived from the outcrop in a stage production of cottage cheese. The first Sunday of September is celebrated the traditional Gnocchi with Fioreta Festival – Recoaro.
Recipe Gnochi with Fioreta
INGREDIENTS FOR 6 PEOPLE
1,5L FIORETA 1KG WHITE FLOUR 300G MALGA BUTTER 300G SEASONED CHEESE MALGA SALT
In a large bowl pour the Fioreta and add the flour, then impatastate with a wooden spoon until the mixture is smooth but fairly compact. Using a spoon, take part of the compound and make it small dumplings made from dip in boiling salted water thoroughly. When resurface to let them cook for another three or four minutes. Meanwhile provides heat in a pan until the butter leaving him who has colored hazel. Draw the gnocchi gently arrange them in the dish, sprinkle with plenty of grated cheese, toss with melted butter and serve.