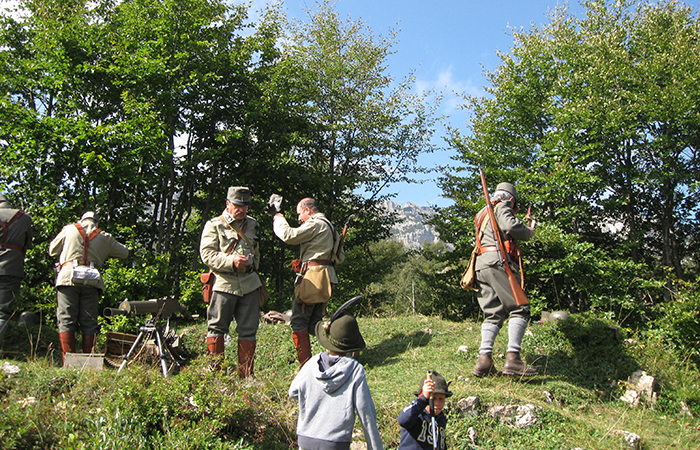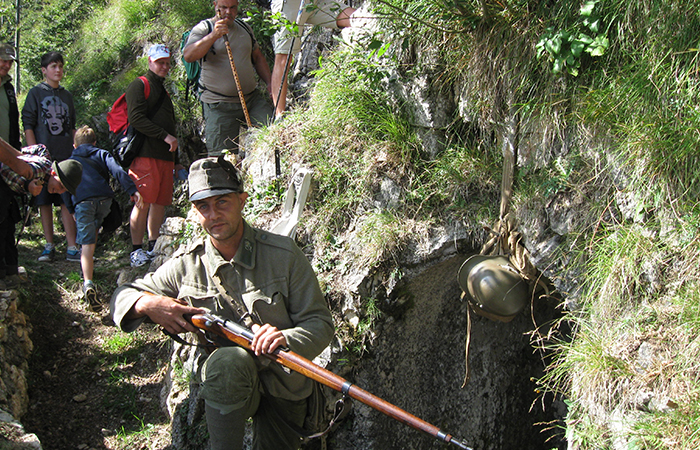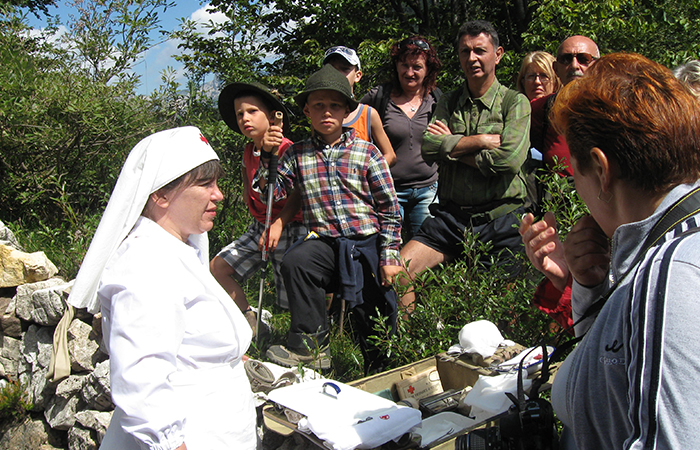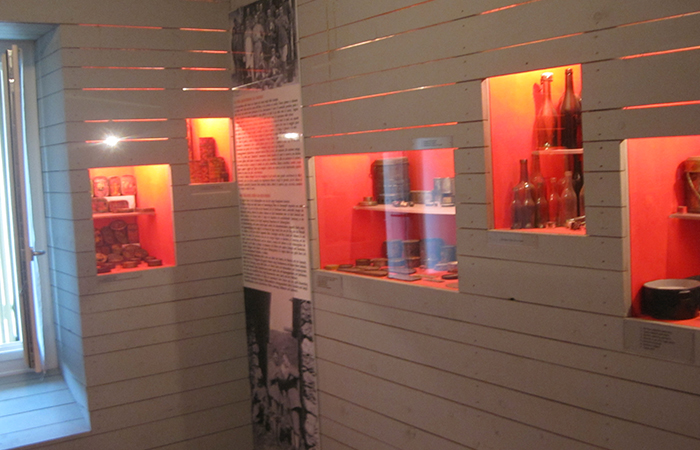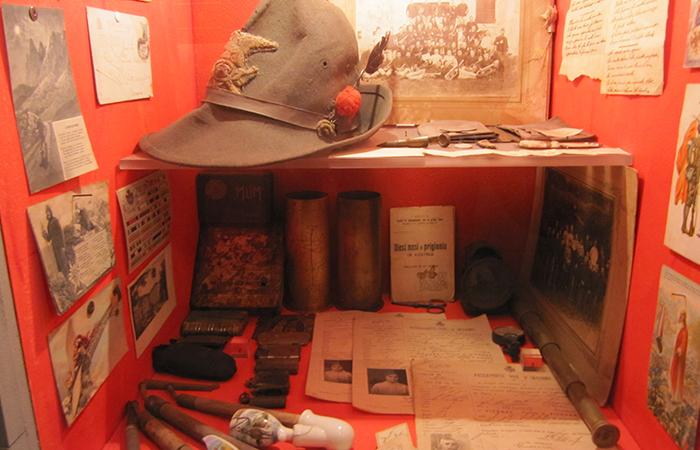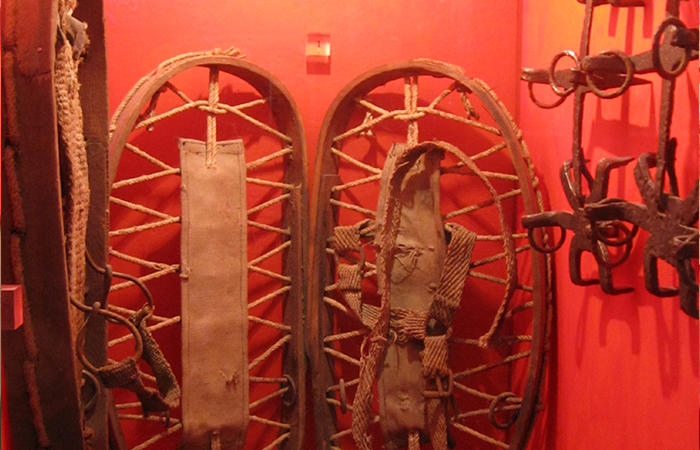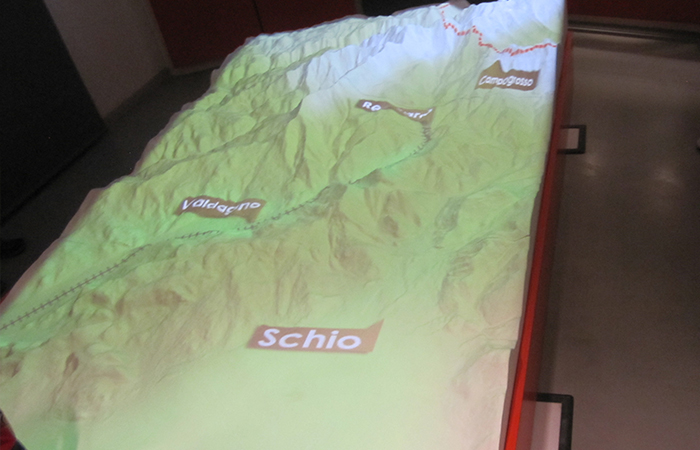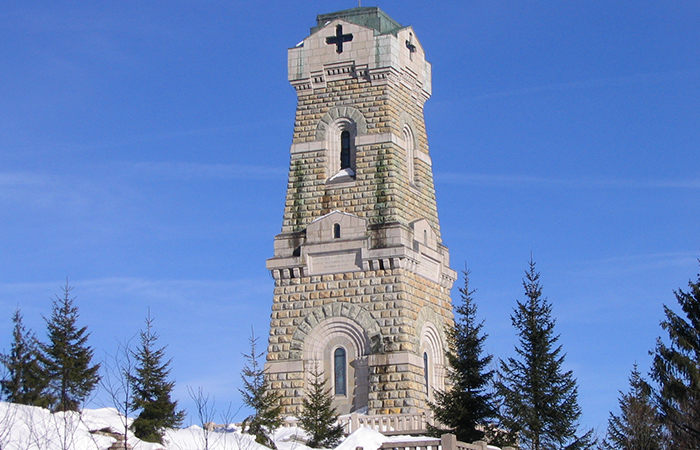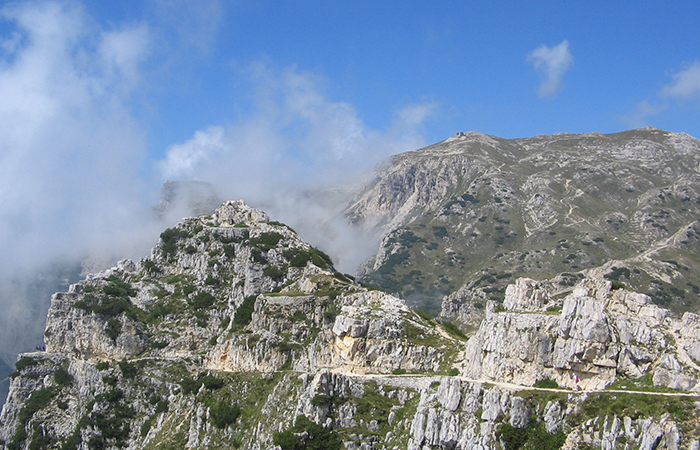 Recoaro in the Great War
In the history of the 1915-18 war, Recoaro lives the events related to his being a land border, inhabited by people of outpost. The spa town already established a strong tradition of hospitality was suddenly involved in an event that tragically changed its habits.
You can find information on Recoaro and the Great War at:
• Historical Museum "La vita dei soldati nella Grande Guerra" at the Public Library of Recoaro Terme;
• Historical Ring  Campogrosso – Location Campogrosso
• Historical Ring "Emilio Michelato"  – Location La Gazza
• Kesselring's Bunker "La resa dei Tedeschi"  – 1945  at the Fonti Centrali
• ECOMUSEO GRANDE GUERRA Prealpi Vicentine
The Pasubio Mountain
The Pasubio Massif in one of the most important and significant World War I sites.
It is possible to visit various fortifications surrounded by trenches and walkaways, the War Monument that holds the remains of over five thousand fallen soldiers and the interesting War Museum. The main paths are the Road of Heroes, the Scarubbi Road, the spectacular and stunning Road of the 52 Galleries which is a 6500 meter path that winds around the mountains and through rock offering a breath taking view.